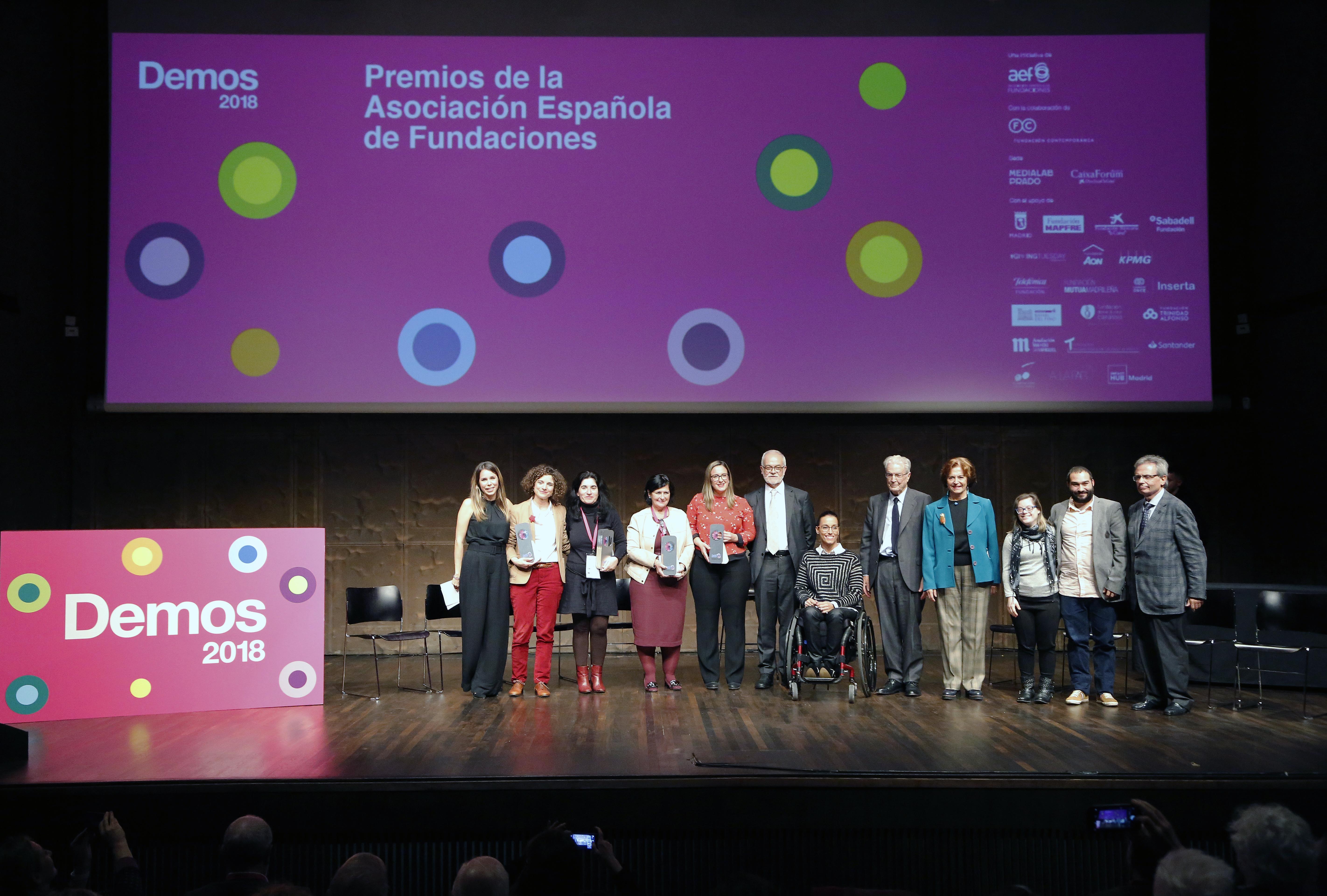 Award for Social Innovation of the AEF
On November 26, 2018 we received the Social Innovation Award of the Spanish Foundation Association at the Forum of Foundations and Civil Society, Demos 2018, in Madrid.
This award is an acknowledgment of our work in terms of the prevention and treatment of addiction to technoly in teenagers and youth. The project is called "DIGITAL ITINERING SPACE 3.0" and we developed it in our Aluesa center in Canarias. The project seeks to sensitize, prevent and reduce the likelihood of developing behavioral addictions caused by technologies in the mainly teen population.
Fundación Adsis is very aware of the booming problem that techno addictions generates and its behavioral consequences. Therefore, despite the fact that there are several centers in which we have worked, for more than twenty years, with people with addictions, the idea is to extend the work with addictions without substance to other areas where the foundation has its own centers.