The Board, management and work teams in Adsis Foundation are committed to the promotion of quality as a tool for the development of the mission, useful for achieving the objectives proposed. From this perspective defines its quality policy based on the following principles and commitments:
Place the values of the organisation, and in particular, to the target people and style of relationship, as essential aspects in the development of its mission.
Implement a system of quality assurance that allows the management of programmes and services according to common processes, tracking and evaluating them, and establishing continuous improvement throughout the organisation.
Implement an integrated information and communication system that allows knowledge management and assessment of the impact of their actions.
Having an agile and operational organisational structure, based on the promotion of interaction and intelligent participation of its members. Therefore, favour the formation of contractors and volunteers.
Ensure transparency by clearly communicating the performance and the internal and external management of the Foundation.
Enhance collaboration with other entities in order to improve efficiency and an active impact on social transformation.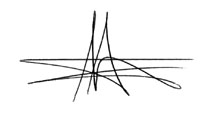 Madrid, 20 de junio de 2008
Aprobación Patronato 20/06/2009
Buzón de sugerencias y reclamaciones
Adsis Foundation offers a form for suggestions and / or complaints to know your opinion on the services and projects we offer. We are committed to give you a maximum 15 days reply.
Thank you for helping us improve!