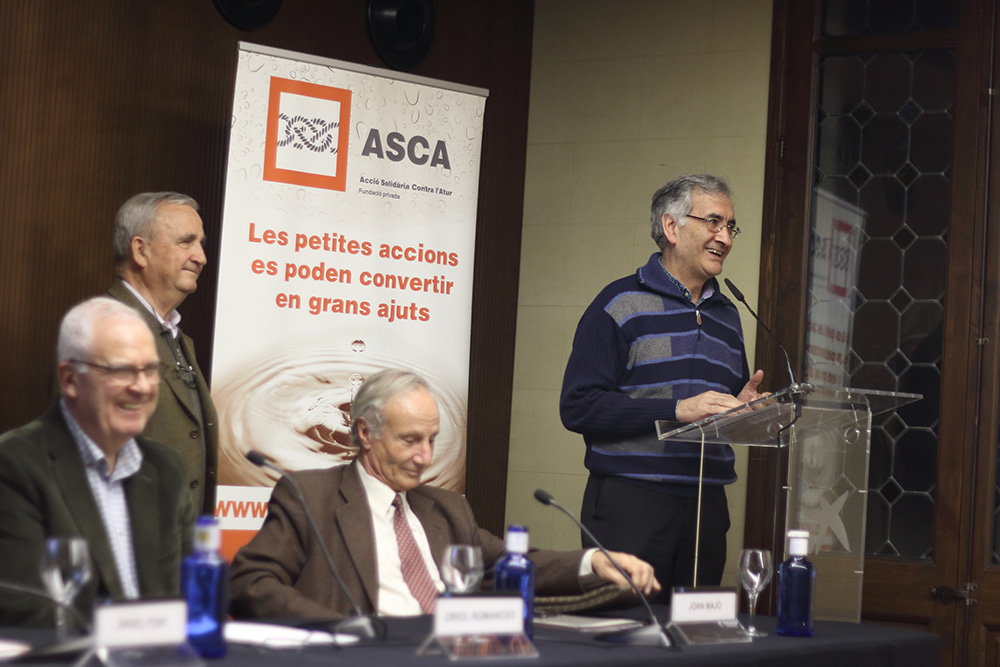 Fundación Adsis has received the Josep M. Piñol award for the best trajectory 2016 for our work against exclusion and in favor of labor integration in Barcelona.
The Josep M. Piñol awards are a recognition granted annually by Acció Solidària Contra l'Atur. Apart from the award to the trajectory, this entity will also grant one destined to recognize innovation, a prize that this year has been awarded to the Central Park project: projecte Verdures solidàries i sostenibles "made in" Sant Boi ". Each of the awards is endowed with 10,000 euros.
This year the awards were presented on November 30 at the Palau Macaya in Barcelona by the hand of Mr. Ángel Font, Director of People and Strategy of the Banking Foundation "la Caixa", and by Mr. Oriol Romances, President of the Acció Solidària Contra l'Atur Foundation. He has collected the Daniel Juan prize, director of the El Carmel Center of the Adsis Foundation in Barcelona.