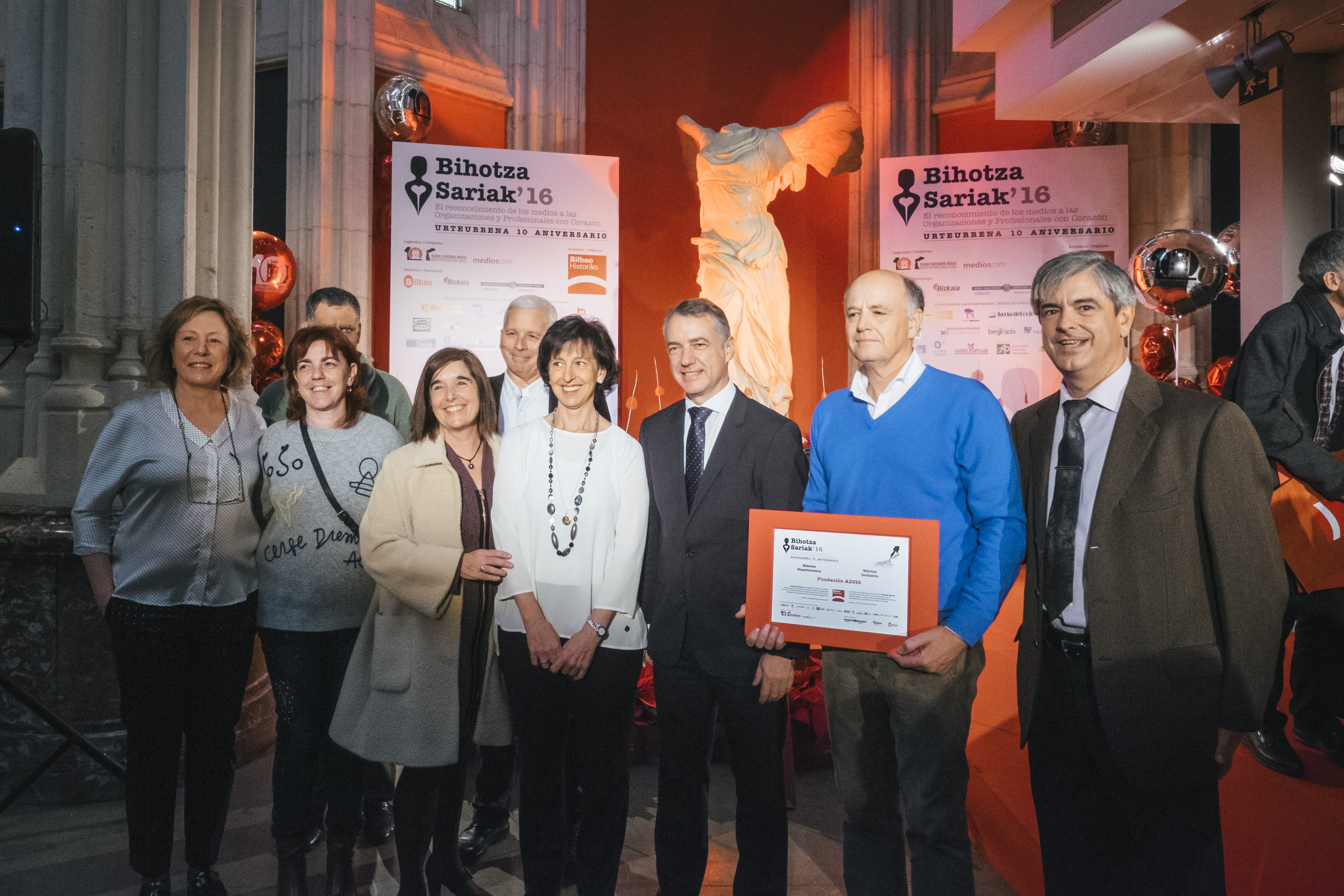 Fundación Adsis has received the Bihotza Inclusión award for the distinction of the entity successfully managed, with its heart placed in the inclusion of all people, working especially for the most disadvantaged and at risk of social exclusion.
The Bihotza Sariak are the recognition of the means to the Companies and Entities with Heart granted by Bilbao Historiko and delivered in the Museum of Reproductions of Bilbao.
A numerous group of professionals in the press and communication have granted this distinction to the different entities and people for their great heart for ten times, in which social responsibility, solidarity and passion for Bilbao and Bizkaia is the responsibility.
The Bihotza Sariak event is the only business event with a wide public projection that takes place in the neighborhoods of Bilbao La Vieja, San Francisco and Zabala, and serves as a setting for the standardization of these historic neighborhoods.
We have received the prize by the hand of Juan Mari Aburto, Mayor of Bilbao and have collected the prize, Mariví Mendía and Txema Zelaia from the Patronato de Fundación Adsis and Juan Lekunberri, Director of the Adsis Foundation in Bizkaia.