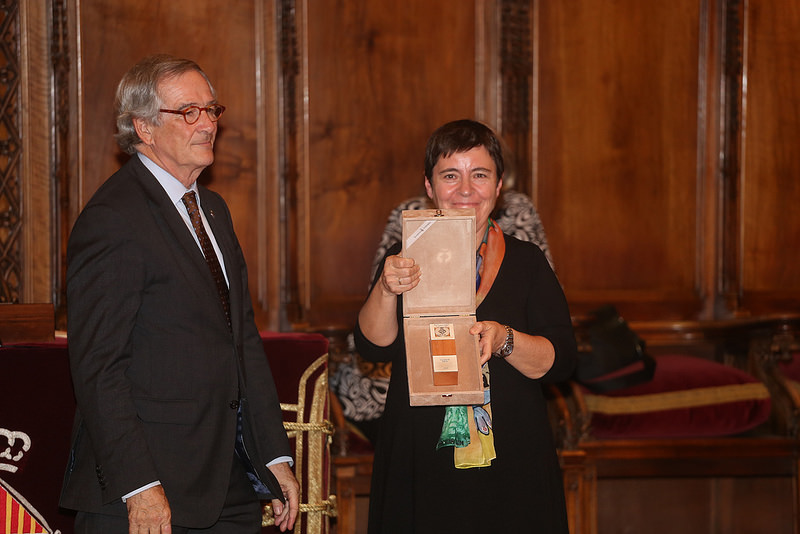 The "Saló de Cent" of Barcelona City Hall was chosen to hold the event of rewarding Fundación Adsis with the Badge of Honour from the cityto acknowledge the task we do with young people. The foundation's director in Barcelona, Mercedes Yubero, received the award on behalf of the organization.
This award, which has been presented to 20 people and foundations throughout the year, was proposed by the district of Horta-Guinardó, where Fundación Adsis is located. The district also wanted to acknowledge the associative activity of the foundation Padre Lladós in La Teixonera.
The city councillor of Presidence and Territory, Jordi Martí, highlighted the civic contribution of all the award-winners as their support "helps to improve the life of people who live in Barcelona". The mayor from Barcelona, Xavier Trias, pointed out that the social structure that these organisations and civil society create is the engine which makes the country progress.
As the work we do with young people and other groups would not be possible without the support and help from our friends, we would like to share this award with all our partners, benefactors, related associations, volunteers, workers, entities, organisms and friends that trust Fundación Adsis.