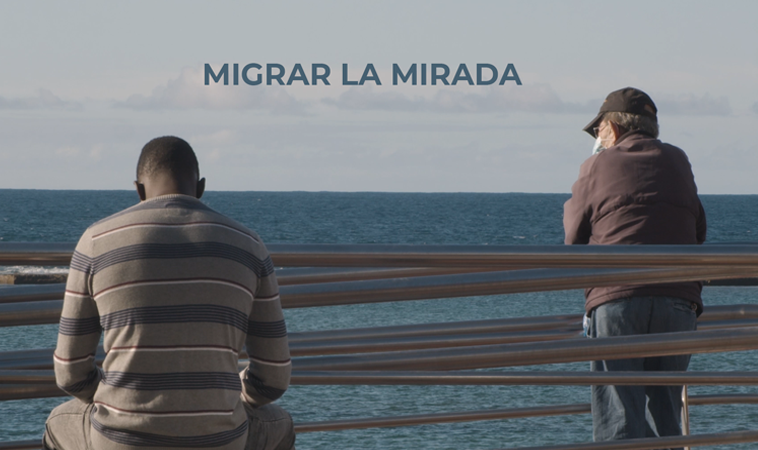 "Migrar la mirada" Fundación Adsis' shortfilm
21/03/2021
The stories of young migrants told by themselves
Their future lais ahead. In their countries of origin they could not find a way forward. They decided to leave, to start from scratch in another place that offered them more opportunities. Stepping on Spanish soil is an achievement for many but, there, another oddisey beggins in their long journey in search of a dignified life.
They also have to bear the stigmas perpetrated by a large part of society. Racism and discrimination against migrant people is aggravated in a context of crisis and prejudice generated by misinformation and fake news.
'Migrar la mirada' arises as an initiative of our MERAKI project. Meraki is promoted by a team of volunteers in the Canary Islands, who offer comprehensive care to newly arrived girls and boys with low levels of literacy. They are facilitated to learn the local language and culture, they are advised on their rights and social duties and they are familiarized with the use of ICT. All this with an individual accompaniment towards inclusion.
Throughout the project, the team and the participants decided to express the challenges faced by migrants upon arrival in Spain, through a short documentary with a fictionalized narrative thread. The documentary shows a young Canarian who interweaves information about migrations in the Canary Islands through inflammatory comments on social networks and real testimonies of migrant people. The story converges between the true stories and racist stereotypes suffered by newcomers. The testimonies are also accompanied by interventions by an expert in immigration law, a migration technician, CIE staff, psychologists and representatives of social entities.
A hybrid documentary that questions prejudices about the migrant population and that influences changing the perspective of the social gaze, often stereotyped.