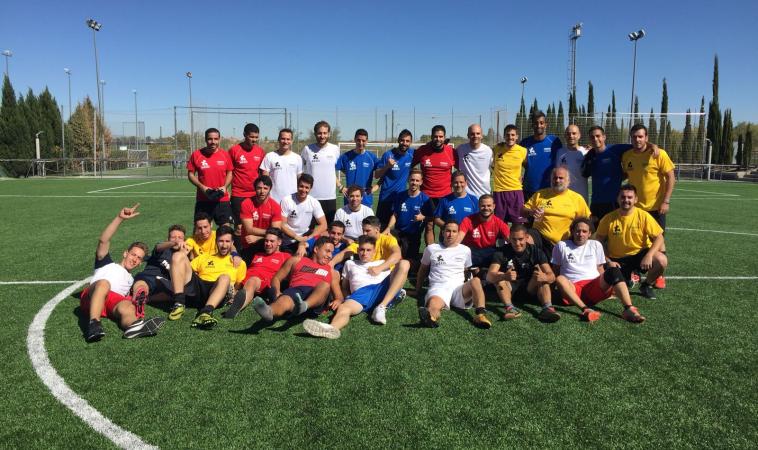 FUNDACIÓN TELEFÓNICA CELEBRATES WITH US ITS INTERNATIONAL VOLUNTEER DAY
27/10/2017
Last 6th of October group of ten young men and twenty young and adult women from Fundación Adsis celebrated the International Volunteer Day in Madrid together with volunteers from Fundación Teléfonica by doing two interesting activities.
During the 4-hour-long event there was time for sport and improvement in employment. The sports activity focused on a football 7 tournament in which teams formed by workers and young people participated, but the match was refereed by young people from the project Arbitro mi futuro ('I referee my future'). This project consists in promoting the sports skills and attitudes of young people through broadening their refereeing knowledge, their sports abilities and values.
The improvement of employment activity consisted in speed dating interviews in which volunteers from Fundación Telefónica provided young people and women who are participating in a program for labour integration with Fundación Adsis with their knowledge, so that they can widen their competences when looking for a job.
Once again social commitment from volunteers from Fundación Telefónica and our participators' eagerness made this day an unforgettable experience. Thanks to everyone!