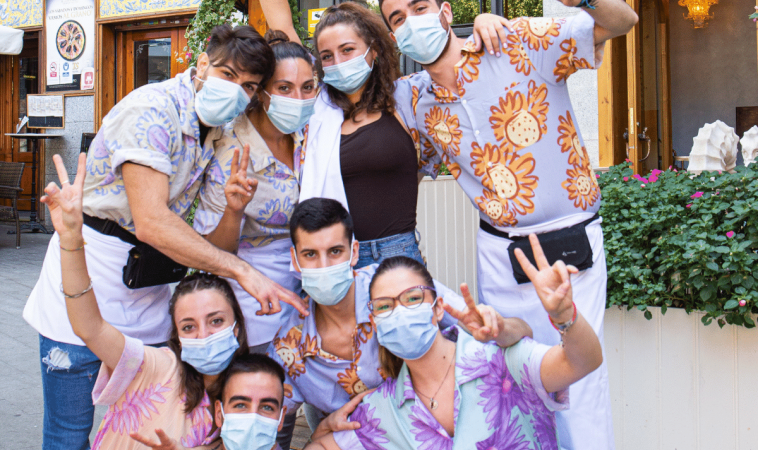 Belmondo raises 20,000€ for Fundación Adsis
07/10/2021
Changing people's lives through pizza, this is the premise of the restaurants of the Big Mamma group and, without a doubt, this time they have succeeded! And it is that in less than a year they have raised more than € 20,000 for the Training and Employment program for young people that Fundación Adsis developes in Madrid.
Beyond donations
But collaboration is not limited to fundraising and, during this year, the people participating in the program have been able to enjoy talks and workshops given by professionals from this restaurant group and 15 of them have carried out practical learning. at the Bel Mondo facilities. In addition, six have become part of the squad of one of the stores that Big Mamma has opened in Madrid, thus achieving a real opportunity to enter the world of work.
One of these young people is Juan Diego, who joined the Big Mamma family as a kitchen assistant with the opening of Bel Mondo, as a result of this collaboration, and who claims to be "very grateful, both to the Adsis Foundation and to the educator and with Big Mamma ".