Con tan sólo 5€ al mes estarás apoyando el futuro de un o una joven.
Los adolescentes y jóvenes más vulnerables necesitan tu apoyo para que las dificultades socioeconómicas no les impidan construirse su futuro.
Rellena el formulario ahora o llámanos para aclarar cualquier duda:
902 367 665 o al 93 295 57 27.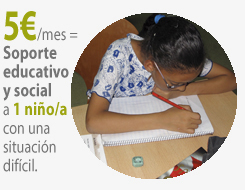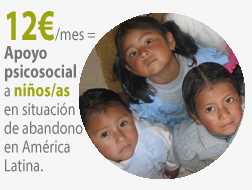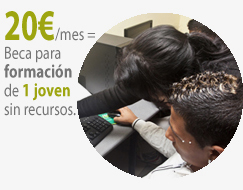 ---
If you are a monthly donor or if you make a donation to Fundación Adsis, you can deduct it on your tax return (in Spain):
Natural persons (IRPF)

First 150€: 75%

Remaining: 30%

Multiannual contributions: 35%


Legal persons (IS)

General donations: 35%
Multiannual contributions: 40%
If you live in a Spanish autonomous region, subject to a particular statutory scheme or that has established additional deductions for donations to NGOs, deductions may be different.
Remember: for us to the able to inform the Spanish tax authorities about your contributions, we need your ID or NIF number and your fiscal address.